Editors' note: The following opinion was written by folksinger Phil Ochs and originally appeared in the LA Free Press. The article was written before President Johnson was in Los Angeles on June 23, when thousands greeted his holiness.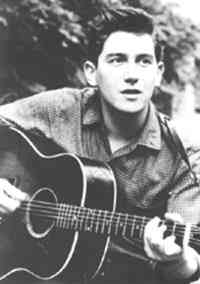 The war is over and what a relief. It sure was depressing—but now, thank God, we can celebrate. It has been called off from the bottom up, and now the only ones participating in it are those that still believe it exists.
Phil Ochs
Jerry Rubin
Rubin vs. Ochs Perhaps not Untypical
In the aftermath of L.B.J.'s sudden shocker,* a heated dialogue between Phil Ochs, folksinger, and Jerry Rubin, Yippie organizer, took place on the subject of America, Johnson, Kennedy and the movement. Perhaps it was not untypical...
RUBIN: The six-gun has surrendered; the machine will now move back into control of America's banks. Rationality will replace the sloppy hand. Kennedy, the mechanical consumer product, will replace Johnson, the existential gambler. And things won't be as interesting up there.