Urbane Gorilla
If War is the Last Step... Then Voting is the First! (centerfold poster)
<strong>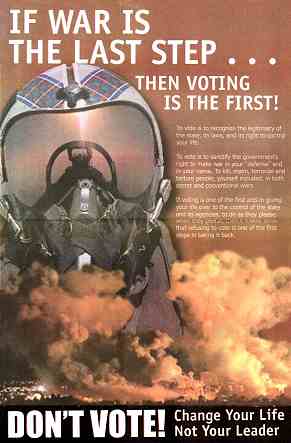 </strong>
<strong>IF WAR IS THE LAST STEP...
THEN VOTING IS THE FIRST!</strong>
To vote is to recognize the legitimacy of the state, its laws and its right to control your life.
To vote is to sanctify the government's right to make war in your "defense" and in your name. To kill, maim, terrorize and torture people, yourself included, in both secret and conventional wars.