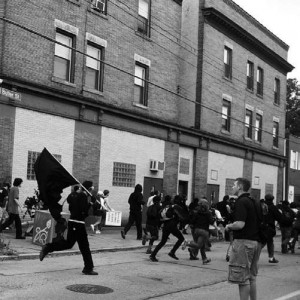 A voice says, "Step Forward," and we do.
We stand one heel touching the other. We are haggard. We have slept coiled next to and on top of one another for weeks, maybe months, it's impossible to know.
"Remove your clothing."The voice says.
We do. Our bones jut, poke, and hang from our skins. We are not fed. The woman in front of me, my forward toe touching her back heel, is my wife. We are twenty-eight and will remain twenty-eight for eternity. At this point, I can't care. I haven't seen my wife naked in so long I don't recognize her anymore. There are others behind me, five total.