Josefine W.W. Parker (Voyager)
Josefine W.W. Parker (Voyager)
Tune, Occasion, and Memory of Mnísota Identity & Remembrances of the 2008 RNC Protests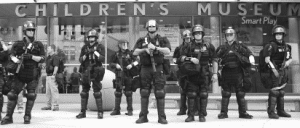 I don't dwell often on the 2008 Republican National Convention (RNC) protests, yet an acquaintance jarred my memory. En route to summer solstice ritual, she tells me she moved from Minneapolis.
"My only impression of Minneapolis was the RNC," I sigh.
"I was on the welcoming committee," she recalls with a knowing rearview mirror glance.
Josefine W.W. Parker (Voyager)
Millennials A Generation Born in Captivity
a review of

Kids These Days: Human Capital and the Making of Millennials. Little, Brown and Company 2017
In 2002, my girlfriend and I communicated entirely online over AOL Instant Messenger. We shared seventh grade classes and lived two blocks away, yet we hardly spoke in person, let alone hung out.