Jail is an environment that has been engineered to starve the senses. While creativity and culture at times seem to flourish among prisoners, these manifestations of the human drive for self-expression truly exist against all odds, and are often short lived due to institutional suppression.
For racialized communities in particular, this suppression of culture is a heavy reminder of the white supremacist nature of colonial state power. However, while the punitive measures of the prison system aim to demoralize and break the spirit, they can also have the contradictory effect of galvanizing prisoners by giving us no choice but resistance or spiritual death.
Kelly Rose Pflug-Back
Sam Mbah Dies 1963–2014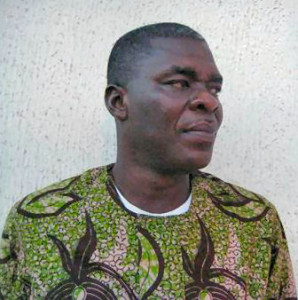 Sam Mbah, Nigerian activist, journalist, lawyer, and co-author of African Anarchism: The History of a Movement, passed away November 6, after suffering unexpected complications from a heart condition for which he had recently undergone surgery.
Mbah was an outspoken advocate of anarchist alternatives to global capitalism, and dedicated his life to providing anarchist models of organizing against government corruption, militarism, climate change, and other social and environmental issues.