Voltairine De Cleyre
Robert Helms
Voltairine de Cleyre On Woman Power: a lost article rediscovered
Introduction by Robert Helms
As interest in the history of anarchism increases with each passing year, we stumble across more lost gold mines of sources. I recently discovered one in Philadelphia which connects Voltairine de Cleyre, the celebrated anarchist speaker, poet, essayist and activist, with an anonymously published feminist article "The Political Equality of Woman." Publishing it here for the first time in 105 years is cause for a small celebration.
Voltairine De Cleyre (1866–1912)
As we face the storms (both literal and figurative) of 2017, we offer a poem by Voltairine De Cleyre, dedicated to the memory of the May 1886 Haymarket strikes and demonstrations in Chicago, and especially to the anarchists murdered for their beliefs by the state.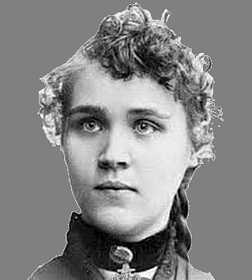 De Cleyre was born in 1866 into a poor family in Leslie, Michigan. Schooling at a Catholic convent convinced her to reject all religion, and she became a free thinker, dedicated not to God, but to humanity.